Learn easy at-home recipes that your skin and your family will love! Sometimes we don't realize how much beauty lies within our kitchen.
Surprisingly, or perhaps not at all, despite the fact that many of us do not fully understand the mechanisms by which face masks with natural ingredients act, these beauty treatments prove to be always effective and give a feeling of active involvement in our beauty activity.
Call us to reserve your spot for our monthly workshops!
---
A TASTE OF FACIAL RECIPES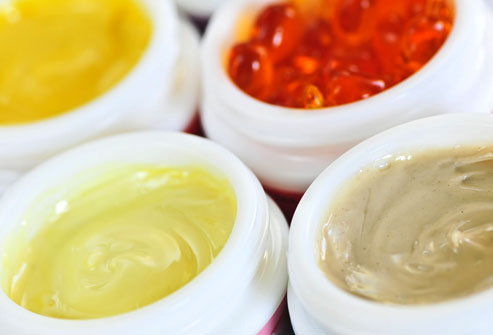 Mask for oily skin
Mix an egg white foam with a teaspoon of lemon juice to make the mixture more easily to apply. Hold the mask on your face to harden for 10, 15 minutes and clean it with warm water.
Masks for dry skin
Fatty acids contained in avocados are best suited emollients for dry skin. Make a puree from half fruit until consistency makes it easier to apply it to your face, add a teaspoon of honey to the mix. If your skin is irritated, you can add some yogurt to the mix, and if your skin is very dry, add a few drops of virgin olive oil. Apply the paste on a clean face and neck, leave ingredients to act for 15-20 minutes and rinse with warm water.
Papaya mask
Clean the peel and remove the seeds of a papaya fruit and cut it to pieces. Add half cup of honey and mix the ingredients with a blender until you get a smooth paste. Apply to clean, dry skin, avoiding the eye area. Leave the mask to act for 10-15 minutes and do a thorough cleaning with hot water (or papaya will stain the skin in an orange shade).
Masks for acne
Mix in a bowl two tablespoons of powdered clay with the needed amount of water to form a thick paste. Apply composition uniform on the clean and dry skin and wait 15 minutes until it hardens and begins to crack. Remove with warm water.
Firming mask
Crush half a cup of palm hearts (buds) with a quarter cup of wheat and a quarter cup of milk, 2 bay leaves and a few celery leaves, red potato a quarter teaspoon of mint, half a cucumber, a teaspoon of vanilla extract, a teaspoon coconut extract and two egg whites. Mix all ingredients in a blender and grind them until you get a smooth paste. Apply on the skin and rinse after 15-25 minutes.
Banana repairing mask
Studies show that banana have repairing properties and is recommended especially if you have dry skin. Mash a banana and mix the paste with two tablespoons of honey. If the paste is too thick, add a little water or milk. Apply to clean, dry face, let it sit for 10-20 minutes to act and clean it with warm water.
Masks for irritated or sunburned skin
Apply a mixture of one cup of cold natural yogurt and enough oatmeal to thicken to the composition. Let it act 15 to 20 minutes. To effectively soothe irritations, add 2 teaspoons of aloe vera gel for a cooling effect and with a greater healing power.
---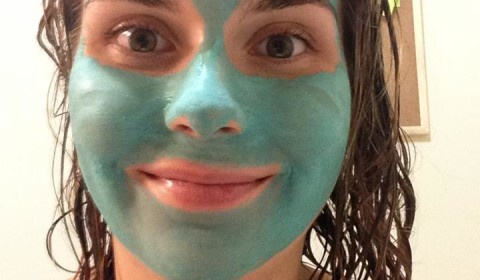 It's a MIRACLE, let's Try!
HOW THE AZTEC INDIAN HEALING CLAY WORKS?
When a facial or clay poultice is applied to the skin it forms a negative charge. Poisons and toxins stored in the epidermis have a positive charge – Aztec Secret Indian Healing Clay lifts the pimple and blackheads into the clay bed to cause accelerated healing and nourishment to the skin with over 50 minerals.100% NATURAL.
---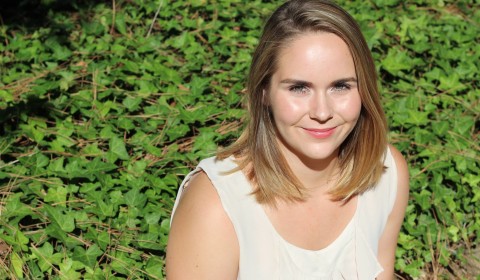 Dr. Oz's DIY Natural Botox Face Mask
Say GOODBYE to WRINKLES with this amazing RECIPE!
-1/4 cup yogurt
-1/2 banana
-1 teaspoon honey
Mix, spread the mask all over your face, and rinse after 15-20 minutes. Enjoy!
---
Tomatoes and Sugar Mask for Oily Skin
Besides salads or soups, tomatoes can be a valuable ingredient in facial masks. Tomatoes have a lot of skin benefits, because of the wonderful antioxidant they contain: lycopene.
This creates a barrier against free radicals and prevents premature skin aging. In addition to lycopene, tomatoes also contain plenty of vitamins A and C, which means that the skin is deeply nourished and, after a few treatments, will have an improved appearance.
In the summer time, shiny skin effect occurs due to sebum excess, but exfoliating mask with tomato and sugar will take care of this aspect. Prepare a mask from a tomato pulp and a teaspoon of sugar. Apply the mask on clean skin, with circular movements, without putting too much pressure. Rinse with warm water.
---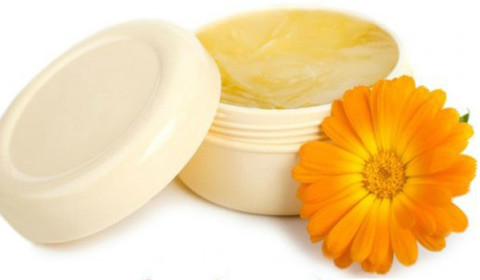 Beeswax – Olive Oil – Marigold Flower Mask
You probably give much attention to wrinkles around the eyes and forehead, but it's good to have respect and care for those around the mouth. They usually appear later, after 30 years, first in the form of fine lines.
The main causes are smoking, exposure to the sun with no sunscreen, wind, or skin type – especially in the case of dry, dehydrated, they occur more often. To prevent, but also to attenuate them, we advise you to prepare at home a cream for wrinkles around the mouth with calendula, olive oil and beeswax.
Ingredients:
– 200 gr. beeswax
– 750 ml olive oil
– fresh marigold flowers
How to prepare and apply:
Put all ingredients over low heat to warm and let them boil (a minute or two).
Caution: when you boil them, marigold flowers should not be wet but perfectly dry. Leave the mixture overnight and the next morning heat it, slip it and put it in containers. Use cream thus created on the problem areas on a daily basis for at least two weeks.
---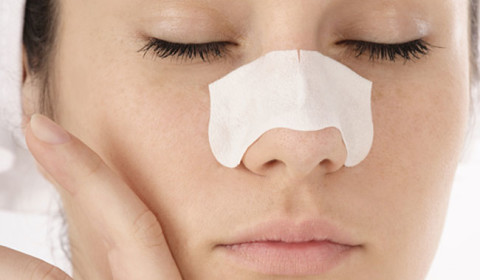 3 Natural Masks to get rid of blackheads
Egg white natural mask
When it dries, egg white becomes a film that you can peel off the skin surface with a single movement. Therefore egg white is effective if you want to use it to get rid of blackheads – or simply to cleanse your skin naturally. Stretch the egg whites with your fingers or a brush, let it dry, then pull the mask and rinse with lukewarm water. You can repeat this process twice a week.
Milk and nutmeg
An exfoliating mask that you can use to get rid of blackheads is milk and nutmeg. Mix the two ingredients until they form a paste then apply it on the skin. Massage gently with circular movements for two to three minutes then rinse with warm water. After you dried the skin, apply a moisturizer. The best time to do this mask is in the evening before bedtime.
Lemon and jojoba oil
Squeeze half a lemon and mix the juice with two to three drops of jojoba oil for cosmetic use. With a toothbrush with very soft bristles gently massaged with circular movements the blackheads areas. Avoid areas with pimples or with open wounds and don't do this more than once a week.
---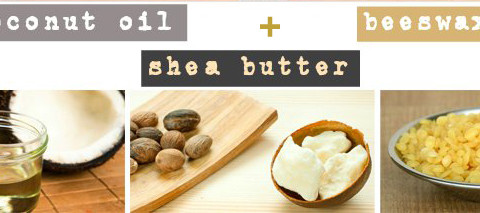 Coconut Oil – Beeswax – Shea Butter Cream
Most anti-aging creams from markets are full of additives and toxic chemicals – it's a fact. They are also quite expensive and often ineffective.
We provide an alternative solution: Homemade anti-aging cream with safe ingredients and, above all, natural. Luckily for us, herbal stores number is growing, so the ingredients purchasing will not be hampered.
INGREDIENTS:
– 1/4 cup almond oil
– 2 tbsp coconut oil
– 2 tablespoons beeswax
– 1 teaspoon of jojoba oil
– 1 tablespoon shea butter
– sandalwood essential oil
How to prepare:
Almond oil, the coconut, beeswax, shea butter and jojoba oil will be prepared on bain-marie over low heat for about 5-8 minutes. Stir occasionally. After the mixture has melted and homogenized, pour it into a small glass, cleaned and disinfected. Add 5-6 drops of essential oil of sandalwood. Stir and let the cream at room temperature until it hardens.
Apply the cream on morning and evening after you wash your face.
---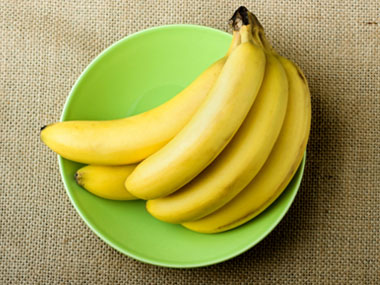 Banana Facial Masks
Who needs Botox when you have bananas? That'€™s right: You can use a banana as an all-natural, homemade facial mask that moisturizes your skin and leaves it looking and feeling softer. Mash up a medium-sized ripe banana into a smooth paste, then gently apply it to your face and neck. Let it set for 10 to 20 minutes, then rinse it off with cold water. Another popular mask recipe calls for 1/4 cup plain yogurt, 2 tablespoons honey, and 1 medium banana.
---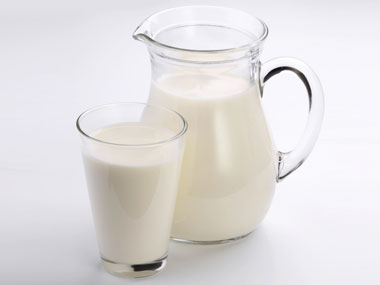 Milk Facial Masks
Here's another way to give yourself a fancy spa facial at home. Make a mask by mixing 1/4 cup powdered milk with enough water to form a thick paste. Thoroughly coat your face with the mixture, let dry completely, then rinse with warm water. Your face will feel fresh and rejuvenated.
---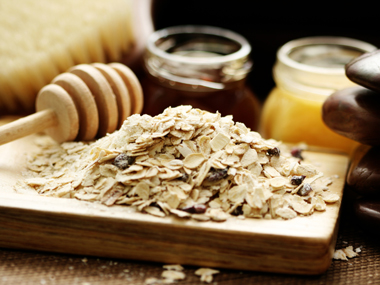 Oatmeal Facial Masks
If you a€™re looking for a quick pick-me-up that will leave you feeling and looking better, give yourself an oatmeal facial. Combine 1/2 cup hot €"not boiling†water and 1/3 cup oatmeal. After the water and oatmeal have settled for two or three minutes, mix in 2 tablespoons plain yogurt, 2 tablespoons honey, and 1 small egg white. Apply a thin layer of the mask to your face, and let it sit for 10 to 15 minutes. Then rinse with warm water. (Be sure to place a metal or plastic strainer in your sink to avoid clogging the drain with the granules.)
---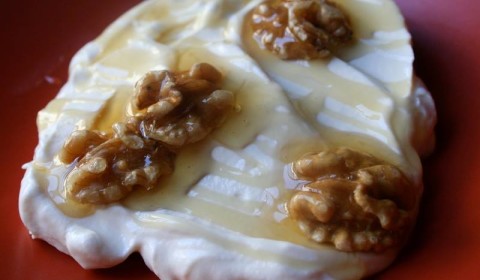 Walnut Face Scrub
This face scrub is really so soothing and it works wonders at making my skin glow. I love the idea of using ground nuts as facial scrub, since they are gentle, but VERY effective at removing dead skin! Plus they have natural oil and vitamins that make them kick ass!
Ingredients:
1/4 cup plain yogurt
1/3 cup ground walnuts
1 tablespoon honey
Mix together honey and yogurt, slightly whipping together ingredients. Then add walnuts. Work into skin, massaging and focusing on areas around the T-Zone and nose. Rinse with warm water, then pat dry. Follow with moisturizer and voila!
---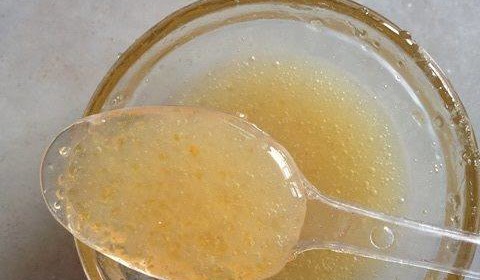 Golden Healer Mask
Mix lemon juice and egg white together and put it on your face as a mask. Let it dry and then rinse it off with warm water. Repeat it once a week. Your skin will become less oily, the breakouts will disappear and acne scars will vanish.
---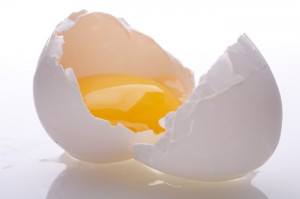 Egg white-Cucumber-Mint Anti Wrinkle Mask
Ingredients:
1 tsp cucumber juice
1 egg white
1 tbsp mint juice
1/2 tsp honey
1 tsp curd yogurt
Beat egg white and blend ingredients. Apply thickly on your face. Leave on 15 minutes and rinse. After you may use moisturizer.
Enjoy ladies!
---
Chocolate-Banana-Honey Facial Mask
Homemade anti-aging facial masks are a great way to use foods, herbs, essential oils and other ingredients to target the causes of aging skin.
One of my favorite homemade recipe to smooth your skin:

1 tablespoon organic raw powdered chocolate > tones, prevents wrinkles and helps protect against free radical damage
1 mashed ripe banana > hydrates and nourishes the skin
1 tablespoon honey > improves moisture retention
4 drops rose essential oil > smooths skin and helps regenerate skin cells
Mix and blend ingredients. Apply for 15-20 minutes and rinse off.
---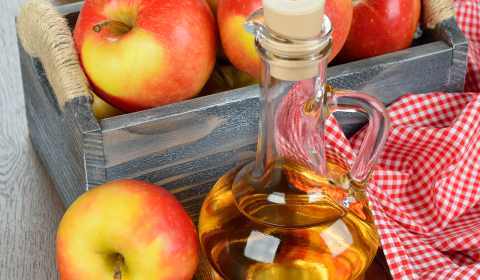 Apple Cider Vinegar Mask
Using vinegar as a skin toner dates back to the time of Helen of Troy, and it's just as effective today. After you wash your face, mix 1 tablespoon apple cider vinegar with 2 cups water as a finishing rinse to cleanse and tighten your skin. You can also create a homemade facial mask by mixing 1/4 cup cider vinegar with 1/4 cup water. Gently apply the solution to your face and let it dry.
---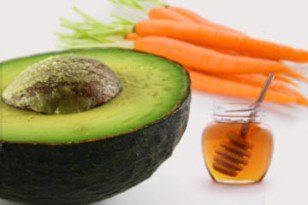 THE WONDER RECIPE YOU ARE WAITING FOR:
Tone and Rebuild your skin with Avocado and Carrot
Mix these:
1 Avocado
1 Carrot/cooked/
1/2 cup Heavy cream
1 Egg
3 tablespoons Honey
Leave on for 15-20 min. and then rinse. These ingredients add vitamins, antioxidants and calcium to rebuild natural collagen, tone your skin and remove age spots. Enjoy Ladies!
---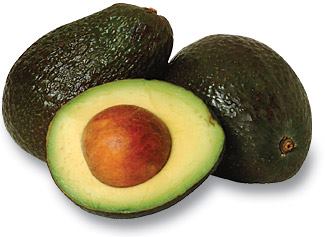 Magic Avocado Mask
Mash one avocado, until smooth. Mix in 3 tablespoons dark, strong brew tea. Tear open tea bag, mix the herbs in too. Add one tablespoon honey. Stir well. Softens face and adds a beautiful radient glow.
Enjoy Ladies!
/Dr. Einzer/
---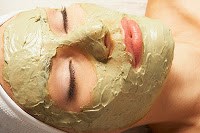 ACNE MIRACLE MASK
The nutmeg is AMAZING at fighting the blemish, while the honey helps heal and the milk exfoliates! It really is such a powerful mask! If you use this twice a week for a couple weeks, you WILL notice a HUGE difference! LOVE this mask!
Ingredients:
2 tablespoon honey
2 tablespoon nutmeg
2 teaspoons milk (Make sure TEASPOONS)
Mix ingredients together in a bowl with a spoon, pushing the mixture into the bowl with the bottom of the spoon. Then apply to skin working outwards. Let sit for 10-15 minutes before rinsing. Follow with your favorite moisturizer!
---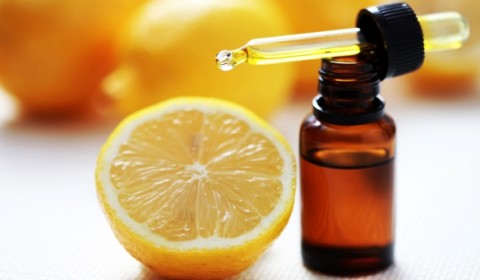 Your skin deserve this: Vitamin C Serum
Vitamin C serum is one of the most effective products for your skin. It imparts a glow that is difficult to attain from other products. The serums are expensive to buy in a department store. Make your own vitamin C serum at home. The ingredients are available at most health food or drugstores. Put one tsp. of distilled water in a glass bowl. Dissolve one-quarter tsp. of  into the water. Add one tsp. of glycerin. and mix them together. Pour the mixture into a glass container with a lid. The homemade vitamin C serum will last for one month as long as it's kept in the refrigerator. Use the serum every morning under moisturizer.
---
Do YOU use Argan Oil?
It is an amazing oil. I use it on my hair, skin, food and so much more.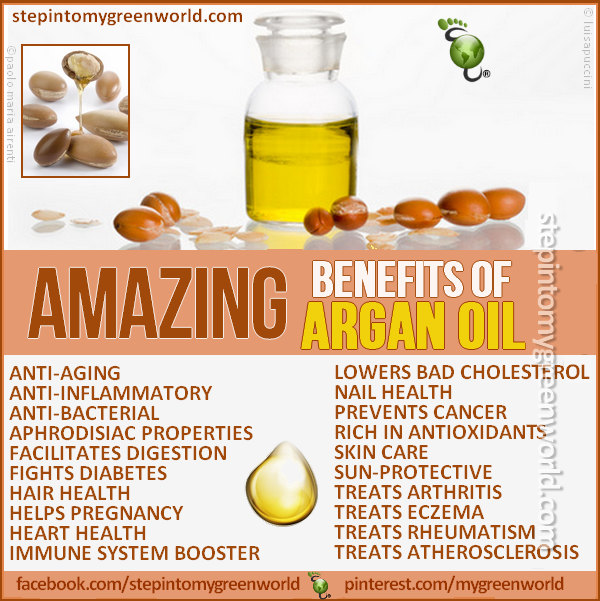 ---
Anti-aging Miracle: Schizandra Berry
If you want to look younger, feel more energized, and boost your brainpower, try the schizandra berry. This herb has been used for over 3000 years in Traditional Chinese Medicine. Schizandra berry is an adaptogen, a class of herbs that help the body fight stress by reducing the production of stress hormones. As such, it helps you "adapt" to mental and physical stress by lowering these stress hormones in the blood, a key to slowing the aging process. In China, the schizandra berry is known as the five-flavored fruit because of its five conflicting tastes – sweet, sour, salty, bitter and spicy.
Here's how the schizandra berry turns back the clock:
Younger Skin: The schizandra berry contains powerful antioxidant properties that work to rejuvenate skin by protecting the lipid membrane in skin cells. Plus, its anti-inflammatory qualities help to reduce facial redness. Lastly, it detoxifies your liver to rid your body of toxins.
Try using dried schizandra berry to make tea or juice. You can also find it in prepared tea or juice form. Try cutting the strong taste of the juice by mixing it with another juice.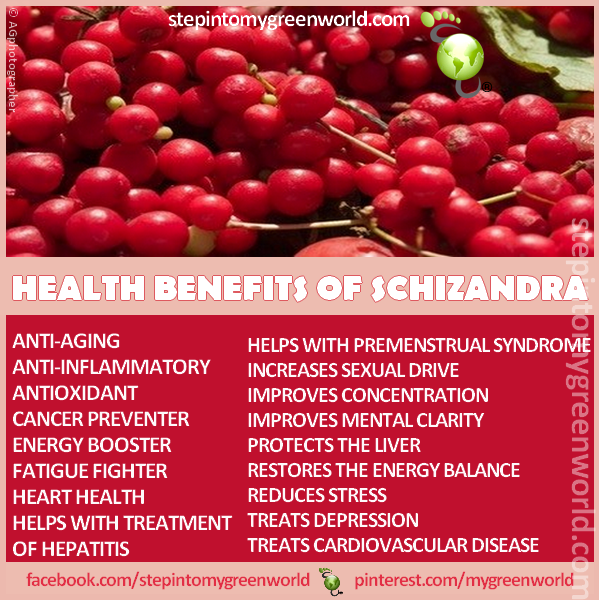 ---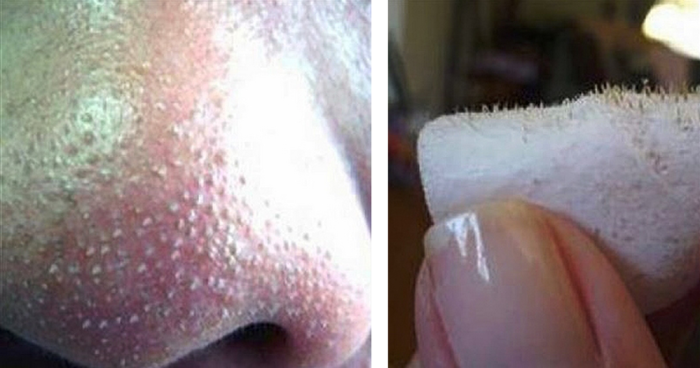 This Simple Trick Will Get Rid Of Your Gross And Annoying Blackheads Forever!
Let me guess: you've used cosmetics in the past to remove your gross and sometimes painful blackheads only to have them come right back, right? It turns out, those pricey strips and expensive facial cleansers are only temporary solutions and don't even touch the effectiveness of my all natural method.
All you need is lemon, salt, and warm water. It's more effective than anything you'll buy in the store and your blackheads won't come back.
In a small bowl, mix 1 tablespoon of sea salt, 1/2 a teaspoon of lemon juice and 1 teaspoon of warm water. Apply the mixture to your whole face, but apply more to the area with blackheads. Take a warm, wet washrag and slowly work the mixture into your skin in a circular motion like you're waxing a car. Wax on, wax off.
Massage your skin with the warm rag for 5 minutes. Rewarm the rag if it starts cooling off. Allow the mix to sit on your skin for another 5 minutes then wash your face off with cold water – as cold as you can stand.
You may need to apply it a few times over the course of a week, but it'll break down those nasty blackheads and keep them away. How? Here's the breakdown:
Salt is an antibacterial agent that helps cleanse and unclog the pores. Lemon juice contains citric acid which helps fight off germs and bacteria, thus cleaning the skin. The warm water helps open up your pores as well. All together, it's like an expensive chemical peel but not nearly as bad for you.
Give it a try and let us know what you think!
---
Call us to reserve your spot for our monthly workshops!
---
Related Articles: