We offer a variety of services to maintain your youthful appearance at Studio Ambiance on the Lake:
European Facial Workout™
Pilates Reformer with Sonix Technology
These powerful methods and approaches together aim to help you achieve health and longevity through natural means and live up to your full potential. Our team helps you find the best natural way to nourish your body and spirit.
---

European Facial Workout™
The European Facial Workout™ is a natural way to an ageless face. European Facial Workout is exactly what you are missing for your beauty routine to be complete. This latest anti-aging method stimulates the acupressure points on the face and improves blood circulation, facilitates lymph function and has a positive on the inner organs. The European Facial Workout™ seeks to provide people with a truly satisfying experience that improves their daily lives by helping them to look and feel their best Read more…
Schedule your appointment now!
---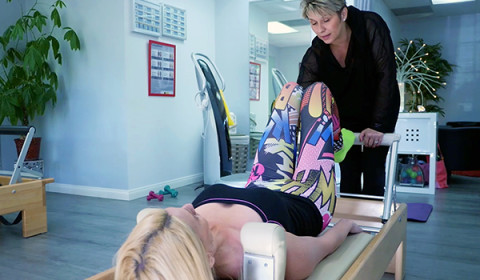 Pilates Reformer 
Pilates Reformer sessions combines mind and body techniques to improve flexibility, strength and agility. In our classes we promise to take you on a journey toward a stronger core, slimmer waist-line and toned lean muscles. This workout is ideal for every body, every level of fitness, and every age. Your sessions are customized to fit your specific physical needs. Enjoy the best in town pilates couples session. The combination of Pilates with Sonix Tecnology give our sessions success in this training field. Read more…
Schedule your appointment now!
---

Sonix Technology
Health and Fitness
SONIX TECHNOLOGY is a passive, low-impact therapy using sound frequencies. It helps you in a fast and easy way to reach your goals. If you do not have enough time to exercise and release your daily stress, this is the solution for you. Only 10 minutes spent on this machine is equivalent to an hour long workout without the strain, sweat, and discomfort. In addition to burning calories and speeding up the metabolism, vibration therapy has other important bodily benefits. It reduces cellulite, improves blood and lymphatic circulation, alleviates back and joint pain, increases bone density, and assists in preventing osteoporosis. Combined with Pilates Reformer enhances your workout. Read more…
Schedule your appointment now!
---
---
---
Articles: